Age related macular degeneration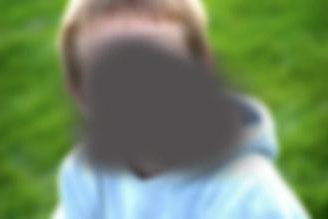 Yellow spot lesions are associated with:
Age (about 10% of the incidence rate for ages 65- to 74 years; about 30% for 75-85 years of age)
Smoking.
Hypertension.
Family genetics
EXPOSURE TO PURPLE UV LIGHT FOR A LONG TIME.
Lack of balanced nutrition.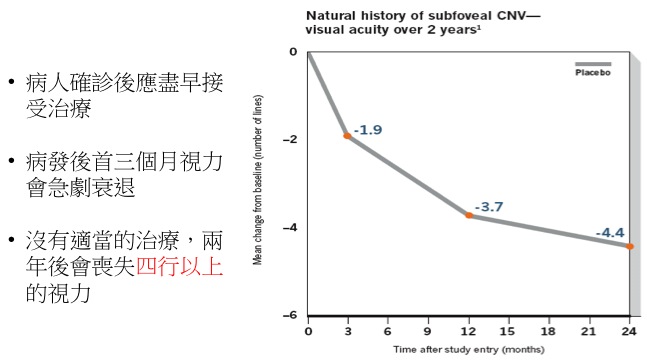 若懷疑患上黃斑點病變,可進行以下測試作初步診斷:<阿姆斯勒方格表>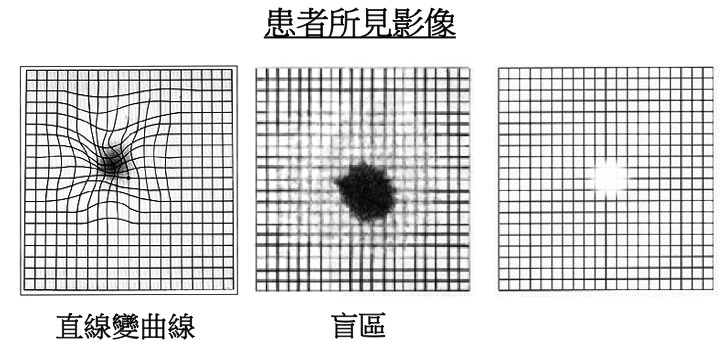 Steps:
Test with plenty of light and average, and place the square table at a distance of 30 cm from the line of view.
If you have an old flower or a person with short-sightedness, you should wear the original glasses for testing.
Cover your left eye with your hand and gaze at the black spot in the center of the square table with your right eye.
Repeat steps 1 to 3 to check the left eye. 
Nutrition and macular lesions.
Many researchers have determined whether dietary changes can reduce the risk of macular degeneration and vision loss associated with the disease. Some of these studies have revealed a positive correlation between good nutrition and reduced risk of macular disease.
For example, some studies have shown that the diet should contain large amounts of salmon and other cold-water fish, which contain large amounts of omega-3 fatty acids, which may help prevent macular disease or reduce the risk of its development.
Other studies have shown that supplements containing lutein and zeaxanthin can increase the density of pigments in the macula, thereby protecting the eyes from damage caused by macular degeneration.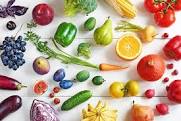 How to treat macular degeneration
There is currently no definitive cure for macular degeneration, but certain treatment methods may delay its progression or even improve vision.
The treatment of macular degeneration depends on whether the disease is in the early dry stage or the late wet stage, which can cause severe vision loss. Although nutritional interventions may help prevent the progression to the wet stage, there is currently no FDA-approved treatment for dry macular degeneration.
Wet macular degeneration, also known as late-stage macular degeneration, is more severe than early-stage macular degeneration. Some patients with wet macular degeneration may experience fluid accumulation, bleeding, or even scarring in the macula. Currently, the most common method used to prevent the degeneration of macular degeneration at this stage is intravitreal injection therapy. This involves directly injecting anti-vascular endothelial growth factor (anti-VEGF) agents into the eye to inhibit abnormal blood vessel growth and prevent vision deterioration.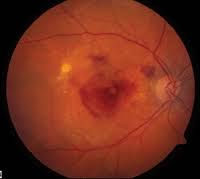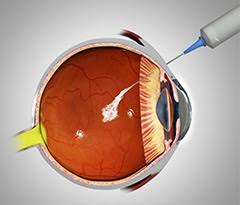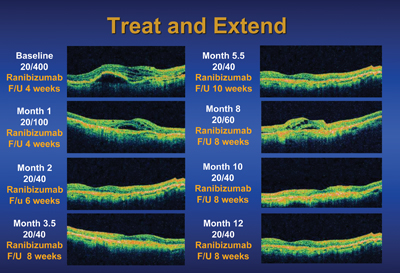 Treatment for late-stage macular degeneration: New technology assistance
1. Low-vision glasses
If scarring occurs in the late stage of macular degeneration and intraocular injections are ineffective, alternative methods are used to improve vision. This is where「low vision glasses」play a significant role.
In recent years, smart low vision glasses have made significant advancements. What sets them apart is their ability to instantly project peripheral images onto the healthiest part of the retina for individuals with low vision, and make adjustments based on their visual perception. These glasses can enhance and correct details, improving the patient's perception of real-life scenes and increasing their adaptability. During examinations, eye doctors can use intuitive programming to fine-tune the glasses and assess the improved visual range for individuals with low vision.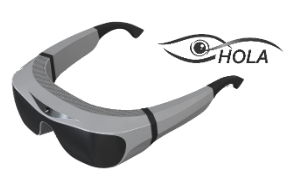 Standardized visual acuity chart developed by the World Health Organization (WHO) for low vision
2. Dual focus attached artificial crystals
SML (Scharioth Macula Lens) is a dual-focus supplementary intraocular lens developed by Professor Gabor B. Scharioth. It features a specifically designed central optical zone that provides a high additional power of +10.0D. The SML is intended for implantation in one eye to enhance near vision without compromising distance vision or visual field.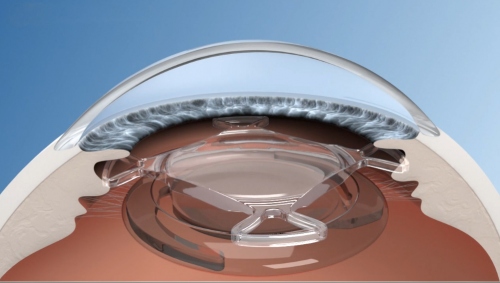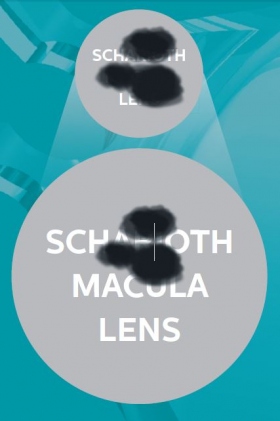 Q and A.
1. Can blackening the use of mobile phones cause macular lesions?
At present, there is not enough research data to show that the use of mobile phones and other electronic products, will directly cause macular disease, but the high-energy visible light (commonly known as blue light) emitted by smartphones, may damage the macular area. If you play with your cell phone and watch TV in a dark environment, the pupil sits in, and the macular area has the opportunity to absorb more blue light, increasing the risk of developing various eye diseases. Therefore, it is not encouraged to play with black phones.
2. Blu-ray glasses: useful or hyped?
BEFORE THE BEGINNING OF MODERN DIGITAL LIFE, WE ALREADY HAD A LOT OF BLUE LIGHT, MOSTLY FROM THE SUN. BUT GADGETS SUCH AS TVS, SMARTPHONES, LAPTOPS AND TABLETS ARE FILLED WITH MODERN LIFE, EMITTING BRIGHTER, SHORTER WAVELENGTHS (BLUER) LIGHT. THE AMERICAN ACADEMY OF OPHTHALMOLOGY (AAO) SAYS YOU DON'T NEED THEM AND DON'T RECOMMEND ANY SPECIAL GLASSES. THE GROUP SAYS BLUE LIGHT FROM SMART DEVICES DOES NOT CAUSE EYE DISEASE OR EVEN EYE FATIGUE. IT SAYS THE PROBLEM IS SIMPLY CAUSED BY THE OVERUSE OF SMART DEVICES. "THE SYMPTOMS OF EYE FATIGUE ARE RELATED TO THE WAY WE USE SMART DEVICES, NOT THE BLUE LIGHT THEY EMIT," AAO SAID. "