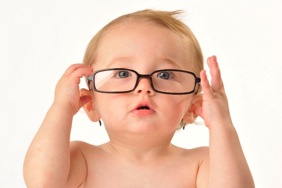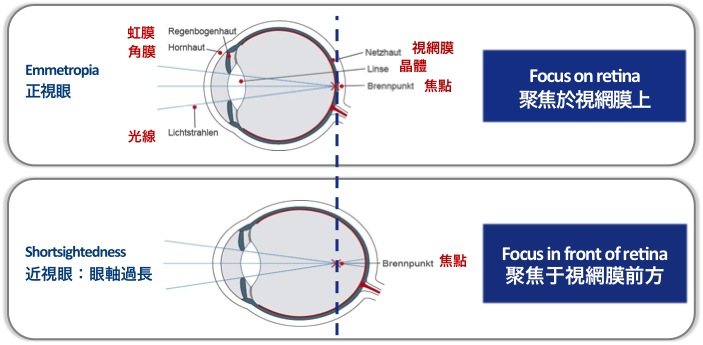 Hong Kong has one of the highest rates of myopia in the world, and health department data show that 18.3 per cent of Hong Kong children have myopia at the age of 6, 62 per cent of them have myopia at the age of 12 after primary school graduation, and 90 per cent have nearsightedness in university.
Normal eye development process, children before the age of 7 have congenital farsightedness, to 7 years old for flat light, that is, there is no myopia and farsightedness,

"If the 5-year-old has 100 degrees is already good, the chance of having morbid myopia is good high"

Myopia, which is 600 degrees or more, is medically defined as a high degree of myopia. Its formation is related to changes in eye length.

Pathological ity is considered a rare type of short-sightedness, accounting for about 2%. Myopia will continue to deepen, and refractive light is more likely to grow to 1000, or even 2000 degrees.

High myopia increases the risk of complications such as glaucoma, cataracts, retinal perforation and even shedding, yellow spots and bleeding, affecting central vision.

Myopia development risks.
Genetic

Work up close.

Outdoor activities.

Light exposure: Dopamine is released from the retina.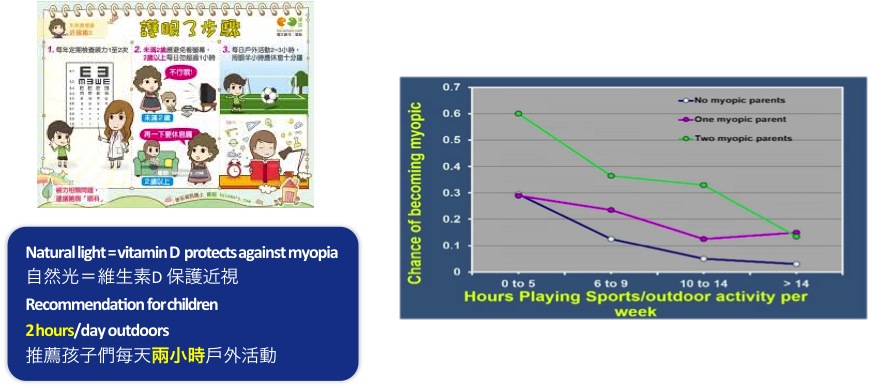 MYOPIA CHECK (WITH THE LATEST CHILDREN'S AI MYOPIA CONTROL PLAN)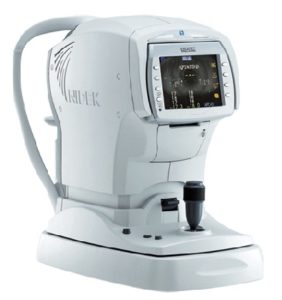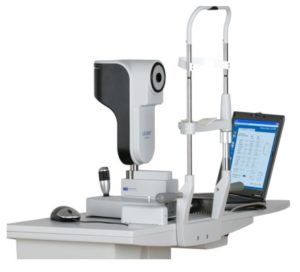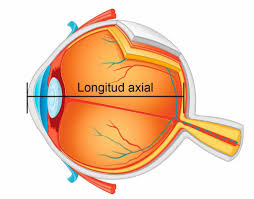 Preventing the effects of high myopia on eye health can be done in two ways:
Slows the rate of change in eye length and avoids or delays the development of high myopia. This work is best to start with primary school students, first identify the high risk group of deep myopia among primary school students (e.g. has nearsightedness itself and increases by 100-125 degrees per year, or parents are deep myopia patients, etc.)

Then teach them to prevent early (e.g. don't read up close for long periods of time, watch your phone in dark environments, watch computers, and increase outdoor activities).

Look at individual cases, special effects of eye drops prescribed by doctors to slow down myopia deepening.
If myopia increases by more than 100 degrees per year, low-dose Atropinotic potion control may be considered, and the study found that the average average myopia deepening rate can be reduced from 100 degrees to 50 degrees after the use of the relevant eye drops.
0.01% Atropine Eye Drops.
0.05% Atropine eye drops.

Other methods of controlling myopia.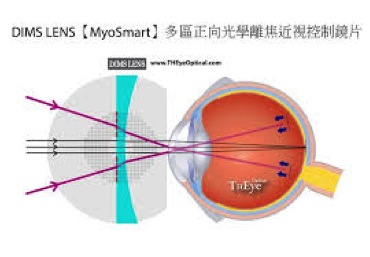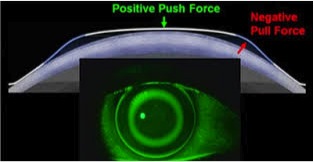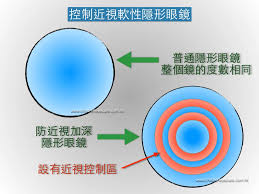 Q and A.
Q1: DOES A CHILD'S DEGREE TO HAVE A TRUE MYOPIA?
A1: CHILDREN CAN HAVE FALSE MYOPIA, BECAUSE THEIR LASHES MUSCLE REGULATION FUNCTION IS RELATIVELY STRONG, AFTER SEEING NEAR THINGS TO LOOK AT DISTANT THINGS WILL BECOME BLURRED, APPEAR MORE LIKE MYOPIA DEGREES. CHILDREN WEARING SHORT-SIGHTED GLASSES, THEIR EYES APPEAR DISCOMFORT, ARE DUE TO CAUSING THE LASH MUSCLE REGULATION CONTRACTION FACTORS HAVE NOT BEEN RELIEVED, SO THE DOCTOR WILL USE THE EYE DROPS OF LASH MUSCLE RELAXER, ENLARGE THE PUPIL AND MAKE THE LASHES RELAXATION, SO AS TO DISTINGUISH BETWEEN TRUE AND FALSE SHORT-SIGHTED.
Q2: DOES THE USE OF SMART PRODUCTS AFFECT MYOPIA IN CHILDREN?
A2: ANY FORM OF CLOSE-UP CAN INDUCE MYOPIA. LONG-TERM CLOSE FOCUS INGONS OF THE EYE INCREASES THE BURDEN ON THE LASHES AND LENGTHENS THE EYEBALLS. THE AMERICAN ACADEMY OF PEDIATRICS ISSUES GUIDELINES THAT DO NOT RECOMMEND ACCESS TO ELECTRONIC PRODUCTS FOR CHILDREN UNDER THE AGE OF TWO, AND FOR CHILDREN 2 YEARS OF AGE OR OLDER, IT IS BEST TO USE ELECTRONIC PRODUCTS FOR NO MORE THAN 2 HOURS, ALTHOUGH ADJUSTED TO THE NEEDS OF CHILDREN'S LEARNING.
Q3: CAN DELAYING THE START OF WEARING GLASSES, OR GLASSES WITH SHALLOWER DEGREES, SLOW DOWN THE DEEPENING OF MYOPIA?
A3: A PAIR OF GLASSES THAT ARE APPROPRIATE TO THE NUMBER OF DEGREES TO HELP EASILY IDENTIFY THINGS AWAY FROM YOU WITHOUT HEADACHES OR EYE FATIGUE. IF A CHILD DOES NOT SEE A CLEAR VISION, OR IF A PRESCRIPTION FOR INAPPROPRIATE LENSES CAN LEAD TO AMBLYOPIA, THERE IS A CHANCE THAT MYOPIA WILL WORSEN. OF COURSE, THERE ARE CHILDREN WEARING THE APPROPRIATE NUMBER OF GLASSES STILL OCCUR AFTER MYOPIA DEEPENING, THE REASON MAY BE WITH THE CHILD'S EYE BALL CONSTANTLY DEVELOPING, ELONGATION, DEGREES NATURALLY INCREASED, OR WITH POOR EYE HABITS (SUCH AS LONG-TERM EYE-TO-SCREEN) RELATED.
Q4: WHAT IS THE PURPOSE OF CORRECTIVE VISION IN CHILDREN?
A4: THE PURPOSE OF CHILDREN'S IMPERTINATION IS NOT TO STOP MYOPIA COMPLETELY, BUT TO SLOW DOWN MYOPIA DEEPENING. IF A CHILD INCREASES MYOPIA BY 100 DEGREES PER YEAR, IT IS A RAPID DEEPENING OF MYOPIA, SO TREATMENT MAY BE CONSIDERED, AND FOR CHILDREN, THE OPTIMAL RATE OF MYOPIA DEEPENING IS INCREASED BY 50 DEGREES PER YEAR. BE AWARE THAT DEEP MYOPIA (ABOVE 500 DEGREES) HAS A HIGHER CHANCE OF DEVELOPING EYE DISEASE.
Q5: CAN CHILD EYE DROPS SLOW MYOPIA DEEPENING?
A5: YES, LOW-DOSE ATROPINE EYE DROPS ARE COMMONLY USED BY OPHTHALMOLOGISTS AND AS A FIRST LINE OF METHOD TO SLOW DOWN MYOPIA IN CHILDREN. THE STUDY FOUND THAT THIS METHOD CAN EFFECTIVELY SLOW THE RATE OF MYOPIA DEEPENING IN CHILDREN BY UP TO 60%, AND SIDE EFFECTS ARE RARE.
Q6: WHAT IS OK MIRROR?
A6: OK MIRROR IS THE "CORNEAL ORTHOPEDIC MIRROR" WORN AT NIGHT, WHICH USES SPECIAL HARD ORTHOPAEDIC CONTACT LENSES AND THE TENSION OF TEARS TO CHANGE THE ARC AND SHAPE OF THE CORNEA. CHILDREN UNDERGOING ORTHOPAEDIC SORUPTS CAN SIMPLY SLEEP AT NIGHT WITH ORTHOPAEDIC LENSES, WITH THE ADVANTAGE THAT THEY DO NOT NEED TO WEAR GLASSES IN THE MORNING. THE ONLY CONCERN IS THAT CHILDREN ARE UNKNOWINGLY BLINDED DURING SLEEP AND CAUSE CORNEA DAMAGE OR INFECTION, SO THIS METHOD IS ONLY SUITABLE FOR CHILDREN WITH BETTER SELF-CARE ABILITY AND OVER 8 YEARS OF AGE.
Q7: WHAT IS THE LATEST METHOD OF CHILDREN'S ORTHOPEDICS?
A7: A MULTI-ZONE FORWARD OPTICAL ISOTOPIC (DIMS) EYELENS DESIGNED BY THE HONG KONG POLYTECHNIC UNIVERSITY HAS BEEN SHOWN TO SLOW THE DEEPENING RATE OF MYOPIA IN CHILDREN INVOLVED IN THE STUDY BY UP TO 60%. THE SPECTACLE LENSES CONSIST OF A "CENTRAL OPTICAL ZONE" USED TO CORRECT REFRACTIVE INVERSENESS, AND A "MULTI-ZONE CONTINUOUS MYOPIA AWAY FOCUS" THAT EXTENDS AROUND THE CENTER AREA AROUND THE LENS. DIMS SPECTACLE LENSES PROVIDE CLEAR VISION AND NEARSIGHTEDNESS TO CORRECT VISION WHEN THE WEARER IS VIEWING SCENES AT DIFFERENT DISTANCES.
Q8: WHAT OTHER WAYS TO PROTECT MY EYESIGHT IN ADDITION TO TREATMENT?
A8: USE MOBILE PHONES OR TABLETS TO READ, REMEMBER TO CARRY OUT IN SUFFICIENT LIGHT SOURCES, THE LIGHT OF ELECTRONIC PRODUCTS TO REDUCE THE LIGHT, FONT SIZE, LINE DISTANCE TO MODERATE, REDUCE EYE FATIGUE; AUSTRALIAN STUDIES HAVE FOUND THAT CHILDREN SPEND UP TO 14 HOURS A WEEK OUTDOORS, HELPING TO PROMOTE DOPAMINE SECRETION AND SLOW THE FORMATION OF MYOPIA.
Q9: CAN MASSAGE THE AREA AROUND THE EYES AND OTHER MOVEMENTS HELP DELAY MYOPIA IN CHILDREN?
A9: THERE IS NO EVIDENCE THAT THIS TYPE OF MOVEMENT CAN CONTROL MYOPIA. INSTEAD, PRESSING TOO MUCH ON THE MUSCLES AROUND THE EYES CAN CAUSE EYE PRESSURE TO RISE. IN ADDITION, PEOPLE WITH HIGH SHORT-SIGHTEDNESS ARE AT RISK OF RETINAL DETACHMENT IF THEY TURN THEIR EYEBALLS QUICKLY, SO BE CAREFUL. IT'S BEST TO HAVE THEM PLAY OUTDOORS TO HELP DELAY MYOPIA DEEPENING.
Q10: Laser orthopaedic surgery reverses myopia and guarantees perfect vision forever.
A 10: INCREASED NEARSIGHTEDNESS MEANS LONGER EYEBALLS. THERE IS CURRENTLY NO WAY TO GET THE EYEBALL BACK TO THE LENGTH OF ITS VISION, BUT LASER ORTHOPAEDICS CAN HELP GET RID OF THE PATIENT'S NEED FOR GLASSES OR CONTACT LENSES. THE SURGERY DOES NOT SHORTEN THE EYEBALL, BUT CHANGES THE SHAPE OF THE CORNEA SO THAT LIGHT CAN STILL FOCUS ON THE RETINA WITHOUT THE HELP OF GLASSES OR CONTACT LENSES.