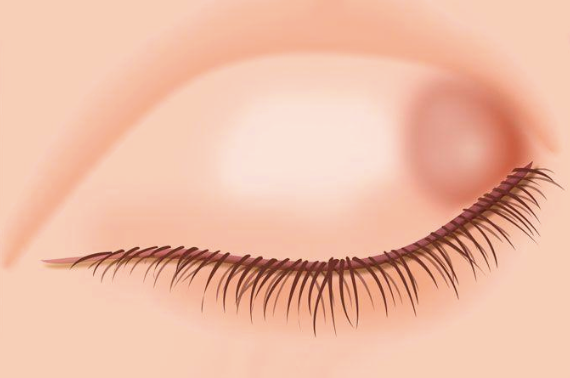 Eye sores commonly known as 'eye needles, wheat granulations', these cyst-like eyelid lumps form around the oil glands in the eyelids and can cause redness and swelling of the eyelids.
Untreated wheat granulation may resolve itself within a few weeks. However, it can also develop into an acute secondary infection or becomelarge, applying pressure on the cornea, leading to a loss of vision in the astigmatosis or peripheral vision.
Treatment depends on the size and severity of the patient's eye sores and may include:
Conservative care.
Several gentle eyelid massages and hot applying to the eyelids for 10-15 minutes a day help to open the blocked glands and drain the oily secretions. Doctors may prescribe steroids or antibiotics to reduce inflammation and eliminate infections.
Medication.
Another method is to inject corticosteroids to remove lumps in the eyelids. The potential side effect of steroid injections is to whiten the surrounding skin, which can be more problematic in people with dark skin.
Surgery.
If you have a disturbing and persistent eye sore, your ophthalmologist may recommend a simple in-office operation to remove it.
The ophthalmologist will use local anaesthetic to remove lumps from the eyelids without visible scars before making small incisions ( usually from under the eyelids ).
If the cleavage reappears in the same part of the eyelid or looks suspicious, the removed tissue can be sent to the laboratory to remove cancer. Fortunately, most lumps on the eyelids are benign and harmless.
Preventive treatment relapses.
IPL (STRONG PULSED LIGHT) HAS PARASITE-KILLING, ANTI-INFLAMMATORY AND ANTIMICROBIAL, ANTI-FINE BLOOD VESSEL DILATING PROPERTIES, ALL OF WHICH CAN ADDRESS THE INFLAMMATORY PROPERTIES OF BROWN DISEASE. IN ADDITION, IPL HAS PHOTOBIOMODULATION, A PROCESS THAT STIMULATES CELL MITOCHONDRIA AND PROMOTES HEALTHY CELLULAR FUNCTION.
Recurrent macular plaques can be treated preventively with systemic tetracycline or localized large cyclomete antibiotics (e.g. erythromycin ointment).