LONG-TERM FEELING OF DRY EYES, SLUGGISHNESS, TIREDNESS, AND EVEN HEADACHE AND BLURRED VISION ARE ALL SYMPTOMS OF DRY EYES. FOR URBANITES, DRY EYE IS A VERY COMMON EYE DISEASE CAUSED BY MEIBOMIAN GLAND DYSFUNCTION (MGD). SOME PATIENTS WILL IGNORE IT, BUT IF NOT TREATED EARLY, DRY EYE SYNDROME MAY CAUSE CORNEAL DAMAGE AND CORNEAL ULCERS, RESULTING IN VISION LOSS AND EVEN BLINDNESS.
Dry eye - meibomian gland dysfunction examination
Through the meibomian gland dysfunction examination, doctors can understand the patient's current dry eye condition and provide professional treatment advice.
Inspections include:
Ocular Surface Disease Index (OSDI)

questionnaire

Tear osmolality measurement (salt content of tears

).

MMP-9 protein level index

(

inflammatory marker

).

Tear evaporation test (how quickly tears evaporate)

Infrared meibomian gland imaging (shows the status of the meibomian gland within the

eyelid).
Dry eye treatment is comprehensive
The doctor will tailor a personalized treatment plan for each patient's dry eye condition, depending on the severity of the patient's condition. Dry eye is generally treated with instruments/drugs, the following are common dry eye treatments:
Instrumental treatment plan 1: Intense pulsed light (IPL) treatment
It is proven to be effective in improving meibomian gland blockage, has anti-inflammatory function, and the treatment time is fast, and the process is comfortable and painless.
INTENSE PULSED LIGHT (IPL), ALSO KNOWN AS COLOR LIGHT, HAS LONG BEEN WIDELY USED IN THE TREATMENT OF SKIN-RELATED DISEASES. WITH THE DEVELOPMENT OF TECHNOLOGY, INTENSE PULSED LIGHT (IPL) HAS ALSO BEEN PROVEN TO BE EFFECTIVE IN THE RAPID TREATMENT OF DRY EYE, USING THE ENERGY EMITTED BY PULSED LIGHT TO ENHANCE EYELID BLOOD CIRCULATION, IMPROVE ABNORMAL BLOOD VESSELS, AND REGULATE OIL SECRETION IN A TARGETED MANNER TO ACHIEVE THE BEST RESULTS.
Number of treatments: At least 3 to 4 times, 2-4 weeks apart, depending on the situation
*Especially recommended for patients with blepharitis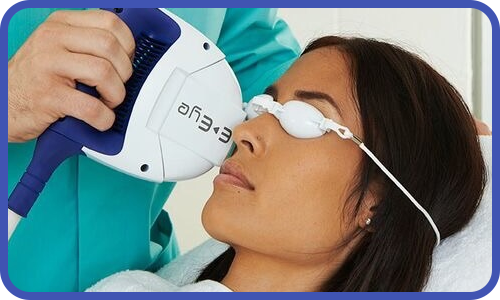 Instrumental treatment plan 2: LipiFlow heat pulsation
Vectored Thermal Pulsation (VTP) treatment
The U.S. Food and Drug Administration (FDA) is a device for the examination and treatment of meibomian gland dysfunction
The process is to insert a special treatment probe and heat massage into the eyelid to melt the oil that has blocked the meibomian gland for a long time, which can promote the secretion of oil, so as to relieve the meibomian gland blockage and relieve the symptoms of dry eyes. The therapeutic effect can last from 9 months to 3 years.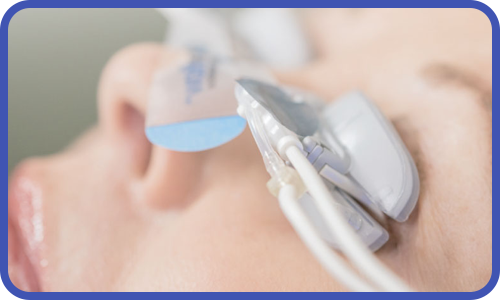 Instrumental Treatment Plan 3: BlephEx Eyelid Hygiene
Blepharitis is inflammation of the eyelids, which usually occurs when bacteria overgrow, so we need to eliminate bacterial buildup. BlephEx helps with deep cleansing, eyelid and eyelash roots, bacteria, biofilm, Demodex mites, dandruff, flaky and necrotic cells. Safe and effective eyelid hygiene.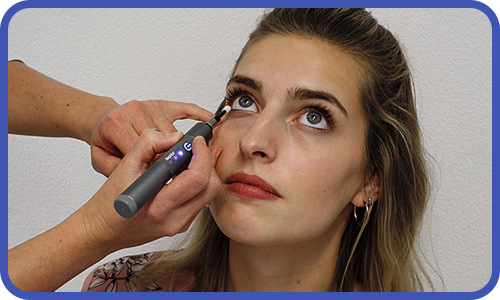 Drug therapy:
Prescription anti-inflammatory eye drops.
Artificial tears (refill oil)
Antibiotics: reduce bacteria on the surface of the eye and improve the quality of meibomian gland oil.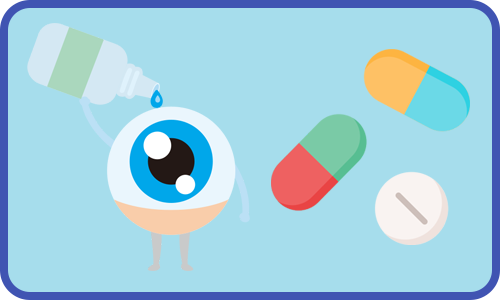 Other treatments:
Meibomian gland squeezes the oil
Pressure is applied to the patient's eyelids, which in turn squeezes out the contents of the meibomian glands.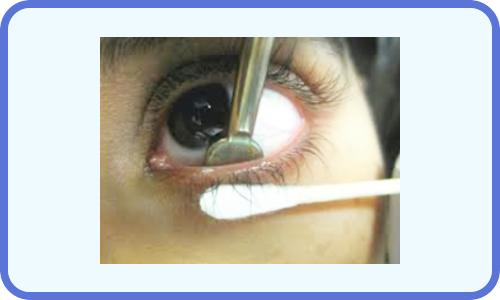 If you suffer from dry eye, how should you take care of your eyes in daily life?
In addition to receiving early examination and treatment of dry eye meibomian gland dysfunction, patients can also cooperate with daily care, the following are 3 suggestions for everyone: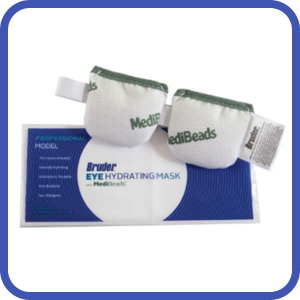 Warm compresses for eyes
Press warm pressure on eyes at least once a day for 15 minutes. It is recommended to do it before going to bed.
* A towel soaked with hot water is not a suitable compress because it does not sufficiently heat the meibomian glands.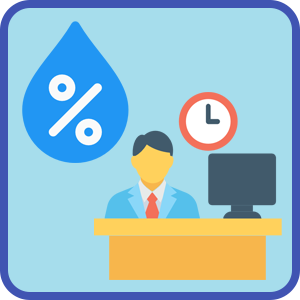 Pay attention to humidity and environment
Increased ambient humidity and improved working environment can reduce symptoms of eye irritation and dryness.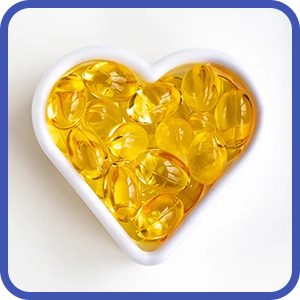 Eating habits
Taking omega-3 supplements (Omega-3) has been shown to have anti-inflammatory properties.
It is important to remember that without a quick solution, it requires continuous treatment. Just like brushing your teeth, treatment can be a simple part of your daily routine.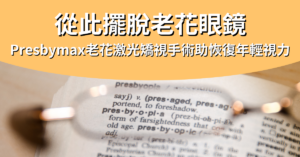 Presbyopia is a vision problem that occurs with age, and almost everyone has presbyopia, usually in people around the age of 40. Many people with presbyopia are reluctant to wear reading glasses for fear of being ridiculed for their age, which affects their daily lives. However, now that there are more and more ways to correct presbyopia, wearing reading glasses is not the only option, such as the Presbymax presbymax laser surgery highly recommended by ophthalmologist Dr. Tang Wenjie, which can not only avoid the embarrassment of wearing reading glasses, but also restore the vision of the eyes when they were young. What is presbyopia? The most common symptom of presbyopia is dyslexia, reading the text on the mobile phone or newspaper can become quite strenuous, and it is necessary to constantly adjust the distance to find a clearer focus. Prolonged close movement can make it easy to feel eye strain, dryness or discomfort; When working at close range in darker environments, more light is needed to help the eye focus. The main cause of presbyopia is the degeneration of the lens and ciliary muscle in the eyeball. This degradation causes the lens to become stiff and inelastic, which in turn affects the eye's refractive ability and ultimately vision. Although presbyopia usually occurs in people in their 40s, however, with the advancement of technology, people are increasingly relying on electronics. Staring at the screen for a long time will cause the ciliary muscle to tighten too much, causing the eyes to enter the presbyopia stage early. Therefore, protecting eye health is extremely important for modern people. It is recommended to reduce the time spent using electronic products to allow enough time for the eyes to relax to slow down the development of presbyopia. 2 methods self-test for presbyopia Method 1: Symptom check The following are some common symptoms related to presbyopia, if you get more than 3 presbyopia, you may have presbyopia. Method 2: Banknote test If you can focus within 1 second, it is normal; More than 1 second is at risk of presbyopia; More than 3 seconds can basically determine that there is presbyopia. If you suspect that you have presbyopia, it is recommended to consult an ophthalmologist as soon as possible for professional advice and help. Your ophthalmologist will give you the need to wear reading glasses based on your vision needs or recommend Presbymax laser surgery to improve presbyopia. Early recognition and treatment of presbyopia can help improve vision and improve quality of life. What is the difference between presbyopia and farsightedness? Presbyopia and farsightedness are also blind, but the causes of the two are not the same. In addition, if you find that you have vision problems, it is recommended to go for a test. Presbyopia is an age-related vision problem in which the lens and ciliary muscle of the eye gradually deteriorate with age, making it less focused and making it difficult for the eye to see clearly in close objects and dark environments. If presbyopia has seriously affected your life, Presbymax presbyopia correction surgery can be considered. This is because Presbymax can not only treat presbyopia, but also help improve myopia, farsightedness, astigmatism and other problems, and restore the eyes to their youthful state. Farsightedness is a vision problem related to the structure of the eyeball. It is mainly formed by short eyeballs or weakness of the ciliary muscle. If only the eyeball is short but the ciliary muscle is developed, there will basically be no problem of blurred vision; When the ciliary muscle is weak, it needs to be forced to focus on the near object. Farsightedness is innate, meaning that most children have farsightedness, but there is no need to worry too much, as the eye develops normally, the farsightedness will be relieved. Leave the old flowers alone, be careful of physical problems! Many patients feel that presbyopia has little impact on life and are reluctant to face up to the problem of presbyopia, thinking that they can see clearly by simply squinting, and even reading glasses are reluctant to wear. However, this behavior will cause ciliary muscle overwork, increase the burden on the eyes, cause eye soreness and discomfort, eye pain, etc., and in severe cases, it will even spread to the shoulder and neck area, resulting in shoulder and neck pain, headache, dizziness, nausea and other symptoms. Although presbyopia is not an emergency, the degree of presbyopia will increase with age. If presbyopia at 100 degrees is diagnosed at 40 degrees, it will increase to 300 degrees at 60 degrees, and the degree of presbyopia will increase by about 10 degrees per year. If the presbyopia degree decreases abnormally, this may be a warning sign for cataracts, and patients should seek detailed examination and appropriate correction from an ophthalmologist as soon as possible. Timely identification and treatment of presbyopia is the key to protecting eye health. What are the ways to correct presbyopia? With the continuous advancement of medicine, more and more ways to correct presbyopia, including monofocal glasses, multifocal lenses, contact lenses or surgical implantation of intraocular lenses, Presbymax presbyopia laser surgery, etc. Traditional vision correction surgery VS Presbymax presbyopia correction, which one to choose? SLR vision surgery Multifocal intraocular lens Presbymax presbyopia
Learn more »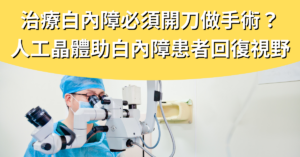 According to the World Health Organization, about 39 million people worldwide are blind, of which 51% are caused by cataracts, the leading cause of blindness in the world. The most common cataract is senile cataract, which is usually found to have cataract symptoms in people over 50 years old, while diabetics and deep myopia are more likely to develop cataract symptoms earlier. If the cataract becomes mature, it will bring a series of complications to the patient, such as: glaucoma, uveitis, etc., and even blindness, with serious consequences. Therefore, patients will undergo cataract surgery, treat cataracts with intraocular lenses, and restore clear vision to the eyes through treatment. What is Cataract? Cataract is caused by the transparent lens used to focus in the eye becomes cloudy due to old age or disease, and the lens functions like a camera lens, helping the eye to focus accurately, so that the image can be focused on the retina to form a clear image. The lens is made of proteins and has the function of regulating light. When the lens becomes cloudy, the transparency decreases, and light cannot pass through, resulting in decreased vision and cataracts. What are the symptoms of cataracts? The symptoms of cataract are relatively easy to identify compared with other eye diseases, such as dry eye, and the most noticeable symptoms generally include reduced reading ability, which is mainly caused by blurred vision, and there will be photophobia problems, patients are also prone to glare at night, or symptoms such as loss of color and contrast resolution. The symptoms of cataract can be subdivided into early cataract symptoms and late cataract symptoms: Early cataract symptoms Photophobia Monocular diplopia Myopia suddenly soars geometrically Presbyopia Late cataract symptoms Vision simulation Glare when you see things Image color becomes dull Why do I get cataracts? Aging The main cause of cataract is due to aging, aging eyes, which is also known as "senile cataract", caused by the aging and decline of the crystals. In medicine, according to the opacity location of the lens, such cataracts are subdivided into three categories: posterior subcapsular opacity, nuclear opacity, and cortical opacity. Other diseases Also known as "secondary cataracts", they are caused by surgery, steroid medications, or other health problems such as glaucoma, diabetes, intraocular inflammation, and high myopia. Trauma Trauma is also one of the causes of cataracts. When the eye has been subjected to strong impact, puncture injury, or has been subjected to high heat, chemical burns, etc., the crystal fibers are misaligned, and lesions such as turbidity and hardening may occur. However, some patients do not develop cataracts immediately, but gradually appear later.
Learn more »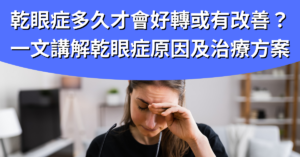 Have you ever tried to work for a while, but you feel that your eyes are dry and itchy, and you can't help blinking, even if you close your eyes and rest? This may be a symptom of dry eyes! Want to improve dry eyes, think that just eye drops, artificial tears, or reduce the TV and computer screens, can improve dry eye symptoms from the root cause of the disease? If you think it won't take long for dry eyes to heal on their own, you're very wrong! It may be that these methods will only make the symptoms of dry eye more and more serious.
Learn more »
Consultation registration